DRAIN & PIPE CLEANING WESTON SUPER MARE
We use various methods to unblock and clean drains and pipes in Weston Super Mare.. Our expertise in all of these methods ensures that, whatever the exact nature of the problem, we can use the most appropriate technique - or a suitable mix of several. Here is what each of the techniques involves and precisely how they can help.
Need a quote or have a questions, please use the form below to contact AMS Drains.
HIGH PRESSURE WATER JETTING IN BRISTOL
This is where we would propel water speedily with the aim of cleaning surfaces. It can prove especially effective for clearing drains, as the water's high-pressure impact can soften or emulsify a blockage. We have vans that carry the equipment necessary for high-pressure water jetting.
Standard drain rods
With these drain rods, we can attach and secure many of them together, with lock-fast or universal fittings, to form a lengthy but also flexible rod that can be used to directly reach the blockage.
We can use drain rods quickly and easily. With a metal spike attached to the extended rod, this approach can work well even for clearing a stoppage that is severe or particularly far down the pipes.
Electro-mechanical cleaning (EMC)
With this approach, we will use a motorised tool containing a drum on which a spring or cable is stored. We can then feed that cable into a pipe before rotating the cable to break up material that has gathered in the pipe. Much of that material will be removed from the cable, leaving the rest able to be flushed down the drain with no problems.
These cables are sufficiently flexible to easily pass around numerous bends. The size of the machine and cable that we choose for a particular job will depend on the size of the pipe which we will treat.
Vacuumation
Otherwise known as jet vacuumation, this can be put to a range of critical applications – including cleaning debris from septic tanks, soakaways, grease traps and interceptors. It is also possible for us to use it to empty sewers and drainage systems.
We have high-spec units, using sophisticated technology, to vacuum even stubborn blockages, grease, sewage, silt and debris. Our vacuumation services can be efficient for drains with diameters of just 150mm, a large culvert, or something in-between.
Picote mechanical sanders/cutters
Similar to EMC, we would utilise this method to drive a multi-tool head by rotating a cable inside a machine. That head can cut or sand the front face as a means of reducing hard debris. Scale and corrosion can also be removed extremely effectively through the use of abrasive paddles on the cutting body.
Other methods are standard drain rods.
Electro-mechanical cleaning with specialist machines, where water cannot be used or access deems it impractical i.e. shopping centres, office blocks, hi rise flats etc.
Vacuumation  – removing waste via vacuum hoses or tankers
Picote mechanical sanders/cutters.
You might wonder which of these techniques would be most effective for your particular drainage issue. However, we can attend the site and then assess the problem to expertly discern the most suitable method.
We invite you to phone us on 08085 112 200 to learn more about how we can do this for your benefit and carry out other drain & pipe cleaning services in Weston Super Mare.
An over the phone quotation can be provided in respect of a clearance.
PROVIDING ASSISTANCE AROUND THE CLOCK
Drainage issues can arise at anytime of the day or night.
We provide a 24hr Emergency drain service in Weston Super Mare.
Our telephone is manned at all times by a real person not an answerphone so, you can rest assured of a rapid response.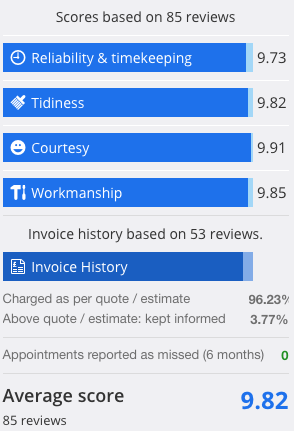 We have engineers operating in all areas however
please note all calls are answered by central control in Bristol.